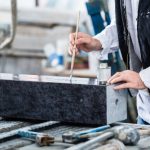 Choosing the right words to honor a loved one and capture their essence on a headstone can be a challenging task. A headstone inscription is a lasting tribute that will be seen by family, friends, and future generations. It's essential to carefully consider what you want to convey and ensure the inscription is meaningful and reflective of your loved one's life. In this blog post, we will provide some tips to help you write a heartfelt and memorable headstone inscription.
1. Reflect on Your Loved One's Life and Legacy
Before starting the writing process, take some time to reflect on your loved one's life and legacy. Consider their personality, passions, achievements, and the impact they had on others. Think about the qualities that defined them and the values they held dear. This reflection will help guide you in crafting a meaningful inscription that truly captures the essence of your loved one.
2. Keep it Concise
Headstone inscriptions typically have limited space, so it's important to keep the inscription concise. Choose words that convey the most important aspects of your loved one's life in a clear and impactful manner. Avoid lengthy sentences or paragraphs that may be difficult to read or understand. Focus on brevity and choose meaningful phrases or words that speak volumes.
3. Consider Quotes or Religious Verses
Quotes or religious verses can provide inspiration and add a deeper meaning to the headstone inscription. Look for quotes or verses that resonate with your loved one's life or beliefs. It could be a favorite quote, a line from a poem, or a verse from a religious text. These words can offer comfort, solace, and a connection to something greater.
4. Personalize the Inscription
Personalizing the headstone inscription can make it even more special and unique to your loved one. Consider adding personal touches such as their nickname, a beloved phrase they often used, or a reference to a shared memory. Including these personalized elements will make the inscription feel more intimate and reflect their individuality.
5. Seek Input from Family and Friends
Writing a headstone inscription can be an emotional and overwhelming task. It can be helpful to seek input from family and friends who knew and loved the person you are writing the inscription for. Ask them for their thoughts, memories, or any special words or phrases that they believe should be included. This collaborative approach can ensure that the inscription encompasses different perspectives and honors the memory of your loved one in a comprehensive way.
6. Consult with a Professional
If you're unsure about how to craft the perfect headstone inscription, consider consulting with a professional. Funeral directors, memorialists, or engravers have experience in assisting families with these kinds of decisions. They can provide guidance, suggestions, and examples of previous inscriptions to help you in your writing process.
7. Take Your Time and Review
Writing a meaningful headstone inscription is a process that takes time. Don't rush the decision or feel pressured to finalize it quickly. Take the time you need to reflect, write, and revise. Review the inscription multiple times to ensure it accurately conveys your loved one's life and legacy. Consider sharing the inscription with trusted family members or friends for their input and feedback before making a final decision.
Conclusion
Writing a headstone inscription for a loved one is a deeply personal and important task. By reflecting on their life and legacy, keeping the inscription concise, considering quotes or verses, personalizing the inscription, seeking input from others, consulting professionals, and taking your time to review, you can create a fitting tribute that captures the essence of your loved one. Remember, the headstone inscription is a lasting tribute, and choosing the right words can be a meaningful step towards honoring their memory and providing solace to those who visit their final resting place.
Got Questions? Let Us Help
Since 1968, Steedley Monument Works has remained as Walterboro, SC's premier monument maker. As a third generation family owned and operated company, we strive to deliver personalized services at a fair price. We have an indoor showroom and an outdoor display set up to highlight numerous head stones, memorials, and markers. We use numerous methods such as laser etching, shape carving, sand blasting, and more, additionally we offer all types of granite and marble for your perfect purchase. Contact us today to learn more about what we can do for you.