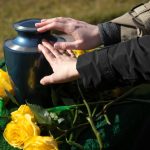 Losing a loved one is an incredibly difficult and emotional experience. As if dealing with grief isn't challenging enough, you are also faced with the daunting task of making important decisions related to funeral arrangements. One of the most significant choices you will have to make is whether to opt for cremation or burial for your loved one. Both options have their advantages and disadvantages, and it's crucial to consider various factors before reaching a decision.
1. Personal Preference
The first factor to consider when deciding between cremation and burial is personal preference. Take the time to reflect on what your loved one would have wanted. Were there any conversations or indications that might guide you in making this decision? Additionally, consider your own beliefs and values regarding death and final resting places. Remember that this is a personal choice, and there is no right or wrong decision.
2. Cost Considerations
Another important aspect to take into account is the cost. Generally, cremation tends to be more affordable than burial because it does not require purchasing a casket or a burial plot. With cremation, you have the option to choose from various urns to hold the ashes, and the cost of a memorial service can be significantly lower compared to a traditional funeral service. However, it's essential to research and compare funeral service providers to get an accurate understanding of the costs specific to your area.
3. Environmental Impact
In recent years, more people have become conscious of the environmental impact of burial practices. Burial usually involves embalming fluids and casket materials, which can harm the environment. Cremation, on the other hand, has a lower environmental impact as it doesn't require land for burial. However, it's worth mentioning that cremation emits greenhouse gases and should be considered in terms of carbon footprint. If environmental concerns are important to you or your loved one, there are also eco-friendly options for burials, such as natural burial or green burial.
4. Flexibility and Portability
Cremation offers more flexibility and portability compared to burial. With cremation, you have the option to keep the ashes at home, scatter them in a meaningful location, or divide them among family members if desired. This flexibility allows for personalized and unique ways of remembering and honoring your loved one. Burial, on the other hand, restricts the physical location of the final resting place, typically in a cemetery. Some people find comfort in having a dedicated space to visit and reminisce, while others appreciate the freedom to take their loved one's remains wherever they go.
5. Cultural and Religious Considerations
Cultural and religious beliefs often play a significant role in the decision-making process. Some cultures and religions have specific rituals and practices associated with burial or cremation. It's vital to consult with religious leaders or cultural advisors to ensure that the chosen option aligns with the customs and beliefs of your loved one and your family.
6. Long-Term Memorialization
Consider how you envision memorializing your loved one in the long run. Cremated remains can be kept in an urn, placed in a columbarium, or even turned into memorial jewelry. This allows for personalization and the ability to create a unique tribute that reflects your loved one's personality. Burial, on the other hand, provides a physical space for family and friends to visit, leave flowers, or pay their respects.
Conclusion
Deciding between cremation and burial is a deeply personal choice that involves various factors such as personal preference, cost, environmental impact, flexibility, cultural and religious considerations, and long-term memorialization. Taking the time to consider these factors and consult with family members and professionals in the funeral industry can help ensure that you make the best decision for your loved one and your family. Remember, there is no right or wrong choice – what matters most is honoring the memory of your loved one in a way that brings you comfort and peace.
Got Questions? Let Us Help
Since 1968, Steedley Monument Works has remained as Walterboro, SC's premier monument maker. As a third generation family owned and operated company, we strive to deliver personalized services at a fair price. We have an indoor showroom and an outdoor display set up to highlight numerous head stones, memorials, and markers. We use numerous methods such as laser etching, shape carving, sand blasting, and more, additionally we offer all types of granite and marble for your perfect purchase. Contact us today to learn more about what we can do for you.